By Donating Now, You will be
helping to acquire the necessary tools, materials and equipment which will enable CASA to achieve their first steps towards complete autonomy.
Your contribution will help us achieve our current goal of €70,000, which represents: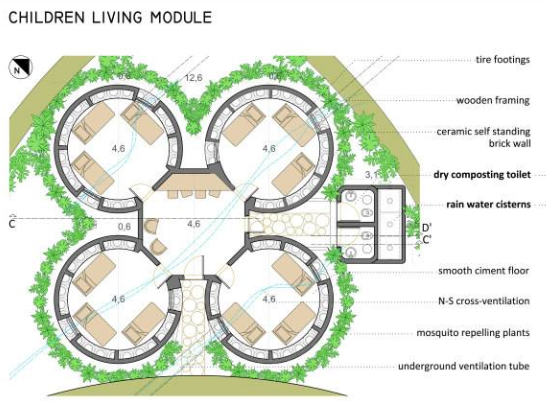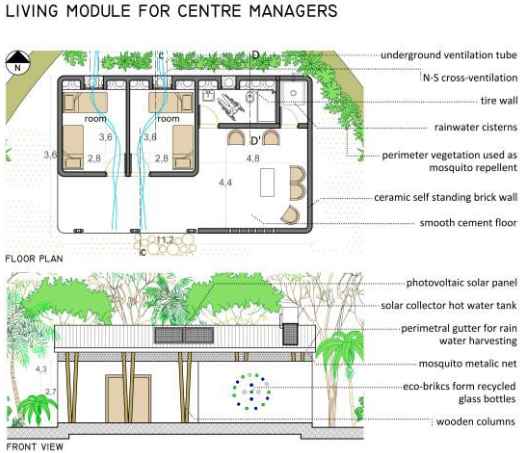 *Each module will be built according to our bioclimatic design and include a dry composting toilet. They will be fully furnished and equipped with the following sustainable systems: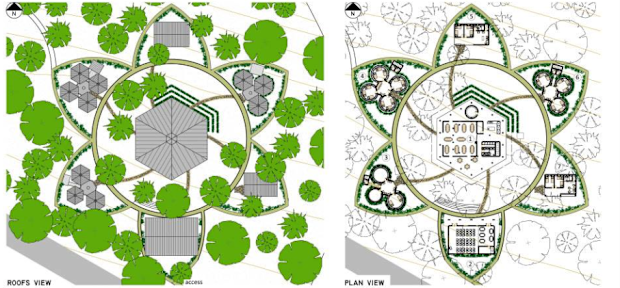 Different means of payment:
PayPal or Credit Card
Direct Bank Transfer:
Account holder / Titulaire du compte / Titular de la cuenta:
Eco CASA
RIB (Identification national du compte): 20041 01007 2029022 G 038 15
Domiciliation:
LA BANQUE POSTALE
CENTRE FINANCIER
69 900 LYON CEDEX 20
IBAN (International Bank Account Number / Número de Cuenta Bancaria Internacional): FR71 2004 1010 0720 2902 2G03 815
BIC (Bank Identifier Code): PSSTFRPPLYO
Checks may be sent to / Vous pouvez envoyer votre chèque à:
Eco-CASA
C/O Rohan Guyot-Sutherland
1 bis boulevard des Belges
69 006 Lyon
FRANCE
For 501(c)3 Tax exempt status in the USA address checks to our Partner NGO: MaaViva
MaaViva
N9565 Tamarack Rd.
Eagle, WI
53119
USA